WELCOME TO THE WIKI
ABOUT THE SHOW

The Inanimate Insanity Wiki is a collaborative wiki focusing on Inanimate Insanity and Inanimate Insanity II, two seasons of an online animated television series, created by Adam Katz.
CHARACTERS
NEWS AND EVENTS
EXTERNAL LINKS
CONTRIBUTING
If you would like to contribute or edit the wiki, please go right ahead! However, any deletion of pages, adding false information, or vulgar language will result in blockage from the wiki. If any problems are encountered, please contact AnimationEpic on his talk page.

PREVIOUS EPISODE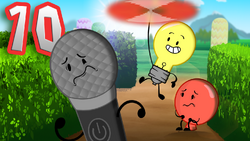 LATEST EPISODE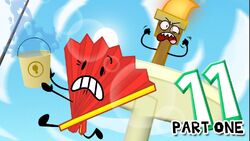 FOLLOW US
FANON
As we try to keep a good, clean, and canon database for Inanimate Insanity, we don't want the Wiki to be cluttered with fanon material. You may upload, however, clean fanon pictures to your userpage and/or blog.
MONTHLY POLL
Who is your favorite eliminated contestant?
Ad blocker interference detected!
Wikia is a free-to-use site that makes money from advertising. We have a modified experience for viewers using ad blockers

Wikia is not accessible if you've made further modifications. Remove the custom ad blocker rule(s) and the page will load as expected.